Meet the Los Angeles Therapy Network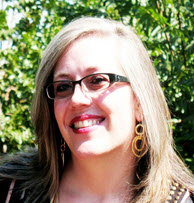 Cynthia A Henrie, MFT, BCETS
Founder and Director of LATN since 2009
Graduate of Antioch University
Cynthia, who is also known as Cindie, is a Feminist Therapist, a Board Certified Expert in Traumatic Stress and Certified in the Management of Acute Traumatic Stress through the American Academy of Experts in Traumatic Stress. She is a graduate of Antioch University with a focus on Clinical Psychology, Feminist, LGBT and Adolescent Therapy.
— Trauma Expert – Treatment of Rape/Sexual Assault, Adult Survivors of Childhood Abuse: Sexual Abuse, Incest, Physical Abuse, Neglect, Abandonment, Extreme and Sadistic Abuse, Mentally Ill Parent, ACA, Victims of Violent Crimes, Survivors of Suicide/Homicide Loss, Kidnapping, Religious & Cult Abuse, SRA, MC, and much more. Trained and experienced in treating sexual offenders.
— Feminist Therapy – Women's Issues
— Gay, Lesbian, Bisexual, Transgender, Questioning & Intersexed (GLBTQI) specialist.
— Teen/Adolescent Specialist
— Couples Therapy , Alternative Families
— Group Therapy Specialist
— Self-Esteem, Personal Growth
— Life Crisis, Grief and Loss, Mid-Life Transitions and General Life Transitions
— Dissociative Disorders, Multiplicity, Humanistic-Existential, Psychodynamic, Cognitive-Behavioral, Narrative and Eclectic approach with a focus on depth therapy
— EMDR, TAT, Sensorimotor Psychotherapy, Sandplay Therapy, Art Therapy Techniques, Creative Therapy Techniques
— Groups – PTSD/Trauma, Sexual Abuse/Assault Survivors Support Group (SASS), TransWomen's Group, Significant Other's Support Group (SOS) for women with a transgender/gender variant partner, Multiplicity Group, Adult Children of Narcissists, Queer Couples Group, Women's Group
Cindie is at the Los Angeles and Santa Monica offices., Lic MFC41617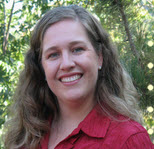 Melissa Sanchez-Garcia, MFT
Graduate of The Institute of Transpersonal Psychology
— Trained in Integrated Process Oriented, Psychosynthesis Psychotherapy
— Focus on Anxiety and Anxiety Disorders
— PTSD, Trauma and Dissociation, Dissociative Disorders
— Adult Survivors Childhood Abuse: Sexual Abuse, Incest, Physical Abuse, Neglect, Emotional/Verbal Abuse
— Victims of Violent Crimes, Rape, Sexual Assault
— Adult Children of Narcissists, Emotional and Verbal Abuse by Parents, Employers, Significant Others
— Grief and Loss Issues
— Lesbian, Gay, Bisexual and Transgender/Gender Variant Issues/Communities
— Children, Adolescents and Adults
— Women's Issues
— Men's Issues
— Couples, Alternative Families and Family Therapy
— Utilizes the body and body oriented therapies. Paying attention to the body and the symptoms and messages it is sending to us; focus on a wholeness.
— Use of relaxation, guided imagery, art and body therapy
— Sandplay Therapy and Play Therapy
— Groups: Coping with the Self-Absorbed, Sexual Abuse/Assault Survivor's Group (SASS), TransWomen's Group, Multiplicity Group, Young Adult's Group, PTSD/Trauma Group
— Spanish Speaking
Melissa is at the Torrance and Los Angeles offices. Lic MFT47821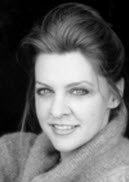 Carolyn Wheeler, MFT
Graduated Phillips Graduate Institute and University of North Texas
— Trauma Expert and Dissociative Disorders Specialist
— California Board of Behavioral Sciences approved Clinical Supervisor
— Addictions and People Impacted by Other's Addiction Problems & Co-Occurring Disorders (Mental Illness and Addictions) codependency, adult children of addicted family systems and addicted family systems
— Adolescents who are high risk, acting out, running away, abusing drugs/alcohol, sexual acting out, argumentative, family conflicts
chronic pain
— Couples, Children, Adolescents, Adults and Families
— Men and Women's Issues
— Eye Movement Desensitization and Reprocessing Therapy, Evidence Based Practices
— Cognitive Behavioral, Solution Focused, Psychodynamic and Eclectic Approaches
Carolyn is at the Santa Monica and Los Angeles offices.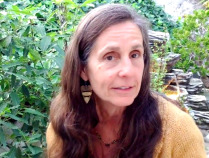 Laura Kaufman, MFT
Graduated California State University, Northridge
BA, Child Development – MA, Counseling Psychology
– Survivors of Childhood Abuse: Incest, sexual abuse, physical abuse, emotional/verbal abuse
– Grief and loss issues
– Relationship issues
– Self esteem
– Depression
– Anxiety
– Infertility and alternative family building options
– Individual, adolescent and couple therapy
– Hypnotherapy
– Relaxation, creative visualization
– Cognitive and solution focused therapy.
– Family therapy
– Past Life Regression therapy
Laura is at the Los Angeles office.

Nicole Gibson, LMFT
Graduated Phillips Graduate Institute
– Grief and loss issues
– Co-occurring Disorders/Dual Diagnosis (Mental illness and Addictions)
– Codependency
– Adult children of addicted family systems
– Children of parent(s) with a personality disorder
– Trauma
– Relationship issues
– Self esteem
– Depression
– Anxiety
– Couples, Children, Adolescents, Adults and Families
– Bowen/Family Systems, Cognitive Behavioral (CBT), Solution-focused, Play Therapy, Mindfulness/Meditation practices, and
Trauma-Focused CBT
Nicole works out of the Los Angeles office